JAKE 900 LC
The JAKE 900 LC has been designed for 14-24 tm truck-mounted loading cranes with 15-25 m outreach. A loading crane mounted on a tractor is an efficient solution for power line maintenance and many other all-terrain tasks.
JAKE Front Outriggers, PTO Pump Unit, Oil Tank, Toolbox System and Boom Support complete the unit. We can supply the whole unit, including a tractor and crane, or use an existing tractor and/or crane.  
Choose JAKE 804 LC or JAKE 904 LC for Valtra N4/N5 and T4/T5.
JAKE 900 LC, brochure (pdf)
JAKE Selection guide (pdf)
JAKE 800-900 LC, photo album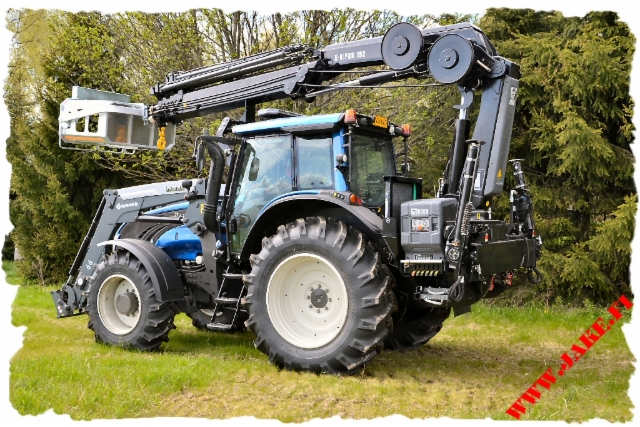 JAKE 900 LC for Hiab X-HiPro 192 on Valtra T153h